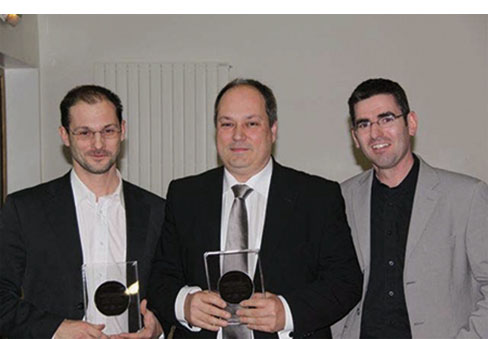 On 17th Decembre last Imhotep création took part in an event to celebrate the twenty years in existence of the state body RDT (Réseau de Développement Technologique, technological development network) Rhône-Alpes.

Imhotep création successfully completed the development of an adaptable patented hot air blower on the majority of its towel heater and of an ergonomic multi-system controller for thermal solar systems.

The company received an award for these two innovations a trophy presented BPI FRANCE, a state agency which provides assistance and financial support to french SMEs and VSEs.